Beskrivelse
EXEMPLARY AD/DA
Cutting-edge AD/DA converters with up to 129dB dynamic range.
SUB-MILLISECOND LATENCY
True sub-millisecond latency for playback and recording, achieved via ultra-stable Windows Thunderbolt™ driver.
REAL-TIME EFFECTS
An essential pack of circuit-level gear emulations, running in real-time on an integrated FPGA FX platform.
FLAWLESS CLOCKING
Create more natural sounding music with Antelope Audio's next-generation 64-bit Acoustically Focused Clocking technology & jitter management algorithm.
EXTENSIVE CONNECTIVITY
64 channels (in and out) up to 24/192 using Thunderbolt™ or 32 channels over USB: Digital I/O features MADI, ADAT, and S/PDIF.
INTUITIVE CONTROL
Get the job done from the front panel controls, or enjoy routing, mixing, and stacking effects in the PC/Mac app – from any computer on the same network.
64 SIMULTANEOUS
HI-RES AUDIO CHANNELS
VIA THUNDERBOLT™
Connects seamlessly with any DAW on PC or MAC. Orion32+ | Gen 3 supports low latency recording & playback of up to 64 simultaneous 24/192 audio channels via Thunderbolt™ and up to 32 channels over USB. The sleek single rack space unit features 8x DB25 connectors for Analog I/O. Digital connections are 1x MADI, 2x ADAT, and 1x S/PDIF.

HEAR THE PAST.
EXPECT THE FUTURE.
Orion32+ | Gen 3 includes a complimentary suite of superb real-time effects selected from a growing library of Antelope Audio FPGA FX. Additional effects can be purchased to expand your arsenal of FX.

REAL-TIME FX INCLUDED
Ready? Set? Get rocking! Orion32+ | Gen 3 includes six premier essential audio effects from the Antelope library, which run in real-time on an ultra-fast FPGA platform. Covering a wide variety of tracking and mixing uses, each effect boasts mastering grade precision and clarity – from the Clear Q linear EQ to the spacious and advanced AuraVerb. These six tools alone cover all your essential mixing and mastering needs.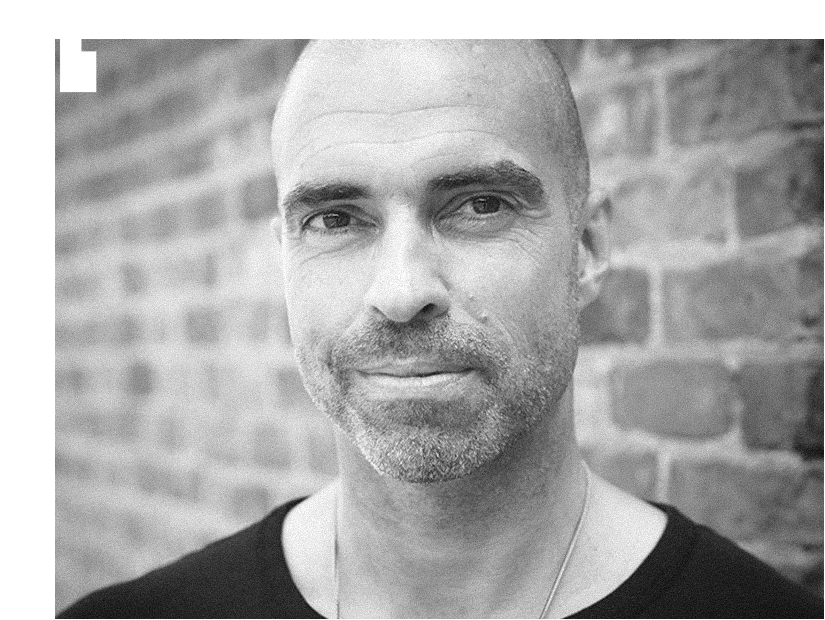 It's a whole new life as a DJ. It's the heart of what I do.
Chris Liebing
DJ, producer, label owner and radio host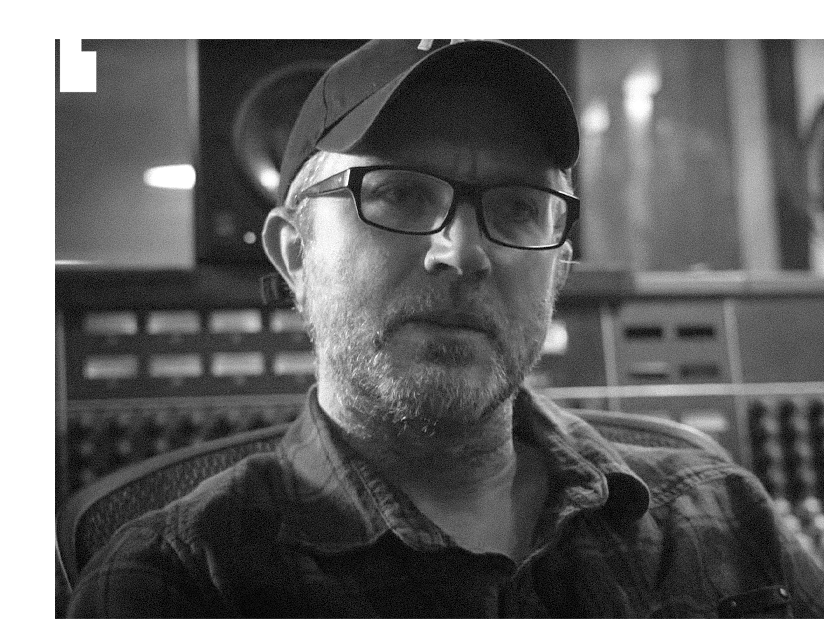 I first used Antelope Audio units whilst recording the Grammy award-winning album "The Resistance" by Muse. They were f*****g amazing then! And they still are!!!
Adrian Bushby
Grammy-winning engineer (Muse, Foo Fighters, Placebo)
EXEMPLARY CLOCKING & CONVERSION
Antelope Audio is known over the world as the premier audio clocking experts. This legend lives on thanks to our next-generation 64- bit Acoustically Focused Clocking technology & jitter management algorithm. A pair of Word Clock outputs turn the Orion32+ | Gen 3 into a world-class Master Clock for your entire studio, while a 10MHz input allows for use with the best possible stability using Antelope's legendary 10M & 10MX Atomic Clocks.
With it's brand-new AD/DA converters achieving up to 129dB dynamic range (Monitor Outs), Orion32+ | Gen 3 continues our reputation for pristine conversion quality. Hear the true sound of your music with both digital clarity and analog warmth.

SUB-MILLISECOND
ROUNDTRIP LATENCY.
A FACT.
Orion32+ | Gen3 delivers true sub-millisecond round-trip latency for both AD and DA conversion.  We proudly present the following stellar measurements, using our proprietary Windows Thunderbolt™ driver ver. 1.0.4.87 tested using the Oblique Audio RTL Utility.
Stable playback & recording were achieved at these measured settings, in PreSonus Studio One 4, on an Intel Core i7-8700K CPU.  But, let the figures speak for themselves.
* Considering AD/DA conversion's inherent latency and the technical state-of-the-art in the pro audio industry, it is currently impossible to achieve sub-millisecond latency under each and every recording & playback scenario. Fortunately, the latency achieved in the measurements provided is low enough to be practically imperceptible.
** To achieve stable playback on macOS we used bigger buffers (e.g. 96 samples at 192kHz), resulting in slightly higher latency – around 0.5ms more than on Windows at 192kHz.
Line Out <-> Line In
192kHz, 64 samples, 0.904ms
96kHz, 32 samples, 0.973ms
48kHz, 16 samples, 1.168ms
Monitor <-> Line In
192kHz, 64 samples, 1.155ms
96kHz, 32 samples, 1.476ms
48kHz, 16 samples, 2.165ms
EXTENSIVE FLEXIBILITY
Orion 32+ | Gen 3 offers powerful flexibility for easy workflow integration.  A color-coded software routing matrix with four separate mixers, effects chaining, and zero latency monitoring capabilities.  (color changed users will appreciate that all selections are viewable in the center of the routing matrix when hovering over a connection).  The routing matrix, mixers, and control panel all reside inside an easy to use application for both macOS and Windows.

Taking advantage of high-speed Thunderbolt™, the afx2daw plug-in lets you use your real-time effects inside most popular DAWs, providing native workflow while keeping all the processing inside the interface.
afx2daw is available as a separate purchase from our software store, for macOS and Windows.
WATCH THE REVIEWS
SPECIFICATIONS
ANALOG
Analog Inputs
4 x D-SUB 25
(32 channels total),
+24 dBu max, 11.2 kOhms
Analog Outputs
4 x D-SUB 25
(32 channels total),
+24 dBu, 56 Ohms
2 x Monitor Outs
on TRS 1/4 Jacks
D/A Monitor Converter
Dynamic Range: 129 dB
THD + N: -108 dB
A/D Converter
Dynamic Range: 121 dB
THD + N: -112 dB
D/A Converters
Dynamic Range: 120 dB
THD + N: -107 dB
DIGITAL
Digital Inputs
1 x Fiber Optic MADI (up to 64CH)
2 x ADAT (up to 16CH)
1 x S/PDIF
Digital Outputs
1 x Fiber Optic MADI (up to 64CH)
2 x ADAT (up to 16CH)
1 x S/PDIF
USB I/O
USB 2.0 Hi-Speed; Data stream up to 480 Mbits/192kHz,
32 channels I/O, Type B
Thunderbolt™
1 x Thunderbolt™ (64 channels I/O)
CLOCKING
Word Clock Input
1 x Input @ 75 Ohms 3Vpp on BNC 32 – 192kHz
Word Clock Outputs
2 x Outputs @ 75 Ohms 3Vpp on BNC 32 – 192kHz
Atomic Clock Input
1 x 10M Input @ 75 Ohms Vpp on BNC
Clocking System
4th Generation
Acoustically Focused Clocking
64-bit DDS
Oven Controlled Crystal Oscillator
Clock Stability
<+/-0.02 ppm, oven controlled at 64.5ºC/ 148.1ºF
Clock Aging
< 1 ppm per year
Clock Calibration
< +/-0.001 ppm Sample Rates (kHz) 32, 44.1, 48, 88.2, 96, 176.4, 192
OTHER
Operating Temperature
0-50°C, 32-122°F
Weight (Approx)
3kg/ 6.6 lbs
Dimensions (Approx)
Width: 483 mm / 19"
Height: 44 mm / 1.75"
Depth: 220 mm / 8.66"
Electrical specs
AC Universal input: ~95-245 V
Power Consumption: 20 Watts Max
In the box
Orion 32+ | Gen 3
Power cable
USB cable