Beskrivelse
Designed with You – and the Future – in Mind
Experience a more intelligent video production workflow with the Move SE's updated user interface and feature set that continually expands based on user feedback. Plus, PTZOptics' one-click firmware updates make it easy to future-proof your investment, with new capabilities continuing to come online as the platform evolves over time. And with 12x, 20x, and 30x optical zoom options, plus PoE, the Move SE can fit seamlessly into any production scenario.
Pan, Tilt, Zoom, Track.
With the Move SE's auto-tracking features, users can control their production from behind the scenes – or right in front of them. Plus, the Move SE's Presenter-Lock™ auto-tracking features allow users to lock into a specific person, even while other people are in frame, and switch between on-stage presenters with the click of a button. In addition to the Move SE's auto-tracking features, users also have access to PTZOptics' latest Web UI, updated to provide everything you need in one simple menu. Almost every feature in the Web UI has a tutorial function, perfect for novice producers navigating the settings for the first time.
From hardware to software, the options for camera control are endless — allowing you to take charge of your camera in a way that fits your workflow.
Perfect for Public Spaces
With safety and ease of use in mind, the Move SE includes IR remote control receivers on both the front and back of the camera, so operators can control the camera's movements from any angle. And for added security in public spaces, the Move SE is equipped with a Kensington lock to deter theft and ensure peace of mind. Whether you're using the Move SE in a classroom, public courtroom, or shared meeting space, you can rest easy knowing that it's built to handle the demands of any public setting.
Discreet Mounting Options
Mount your PTZOptics Move SE camera above, below or beside the action to capture the ideal view every time. The new automatic video inversion feature senses the camera's orientation and saves time on installation and setup.
Click the links below to learn more about our PTZ mounts: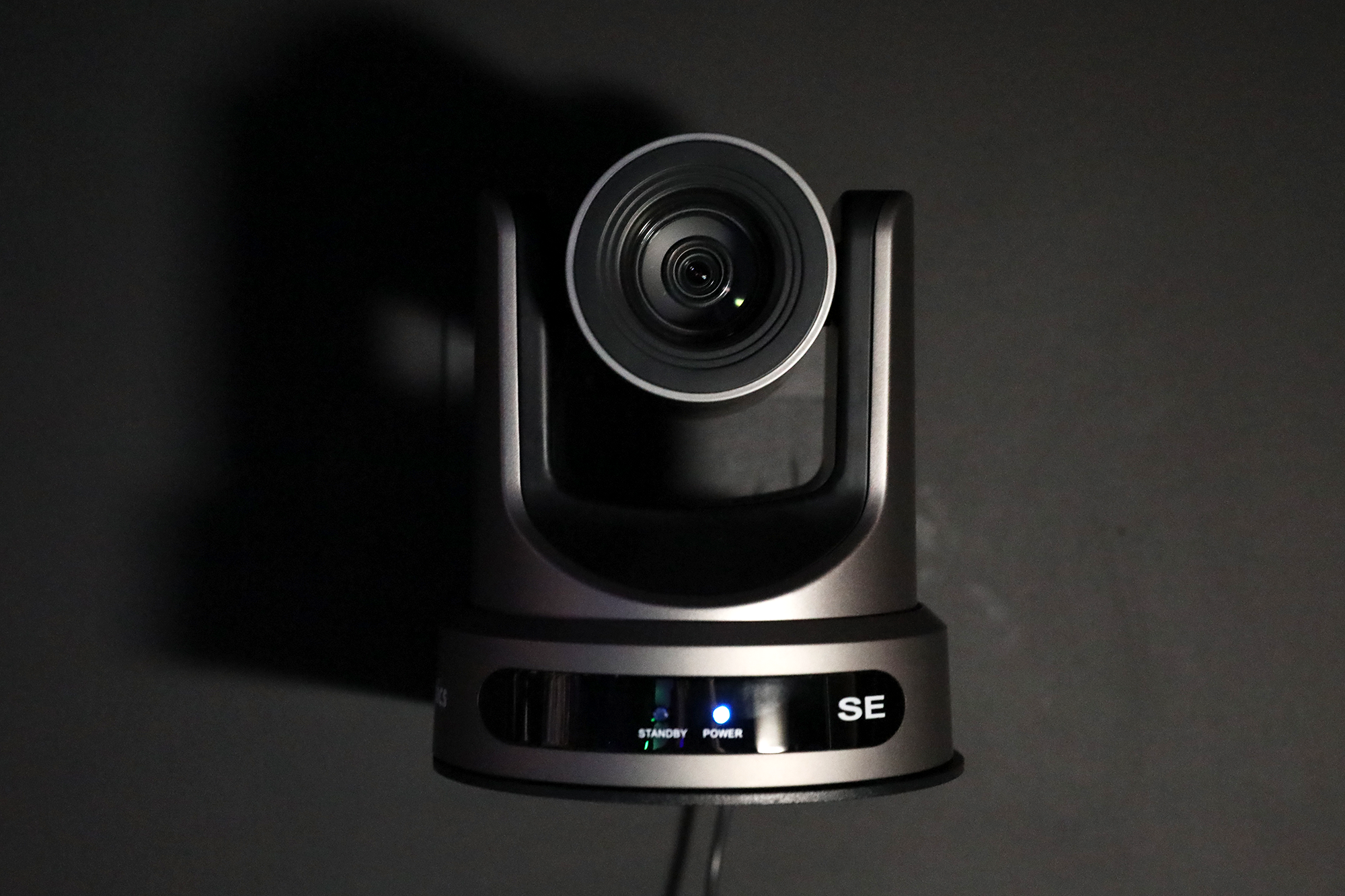 Free Software for PTZOptics Users
PTZOptics cameras are compatible with a wide range of free software solutions, including:
Camera Management Platform (CMP) for camera management, control, color correction, auto-tracking
Control apps for desktop and mobile devices
Plugins and integrations for popular platforms, including OBS and Twitch
Camera configuration and management tools
Support and testing utilities
And more!
To view a list of free software compatible with Move SE cameras, check out the Software tab at the top of this page. View a full list of our free software here.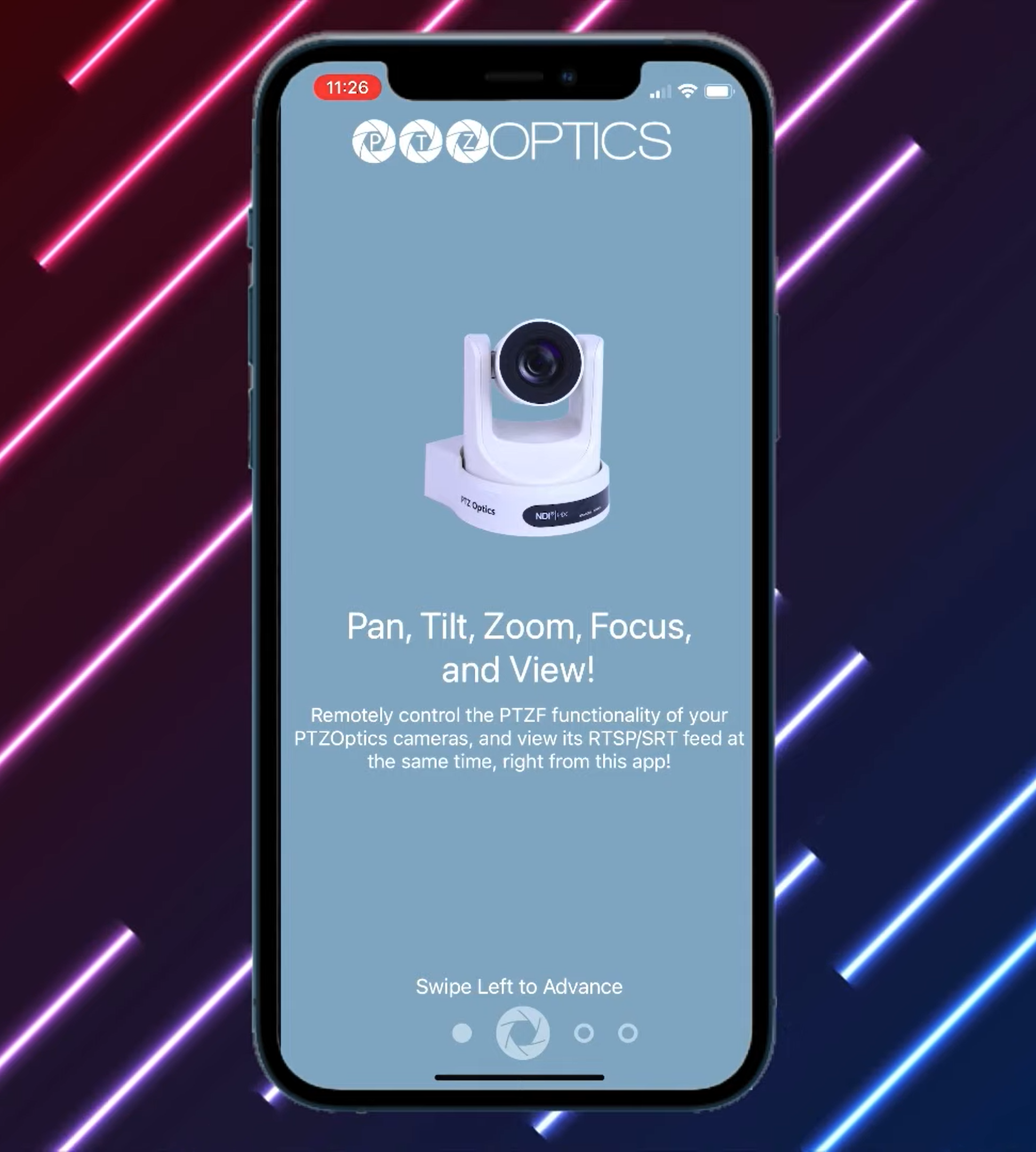 Unrivaled Warranties
With robust warranties included standard on every product, you can trust PTZOptics solutions to deliver high performance from day one, and for many years to follow.
The Move SE comes with a 5-year limited parts and labor warranty. PTZOptics stands by our promise to protect your investment by providing repairs or replacement products for the duration of your warranty. For more information, view our complete warranty documentation here.
Unparalleled Value, Award-Winning Support
When you reach out to PTZOptics for support, you won't get an automated system — you'll get a team of in-house, US-based experts ready to help. Connect with us via: